Our team of experienced turners are equipped to handle almost any type of engineering component. In our machine shop we can offer services with the following equipment:
We have a range of centre lathes starting from 51mm bore, 350 swing by 1000mm bed, 80mm bore, 560 swing by 2000mm bed finishing with 105 bore 660 swing by 3000mm bed.
In early 2015, we invested in a new CNC lathe which was the only one of its size in the country when purchased.
It is a 3 axis CNC turning centre with 630 swing over bed, 81mm bore with 610mm turning length.We also offer a milling service from our BM-90 HV milling machine. It has a table of 1470x370 with horizontal and vertical arbor.
To follow we also have a radial arm drill and pedestal drill and a line boring machine.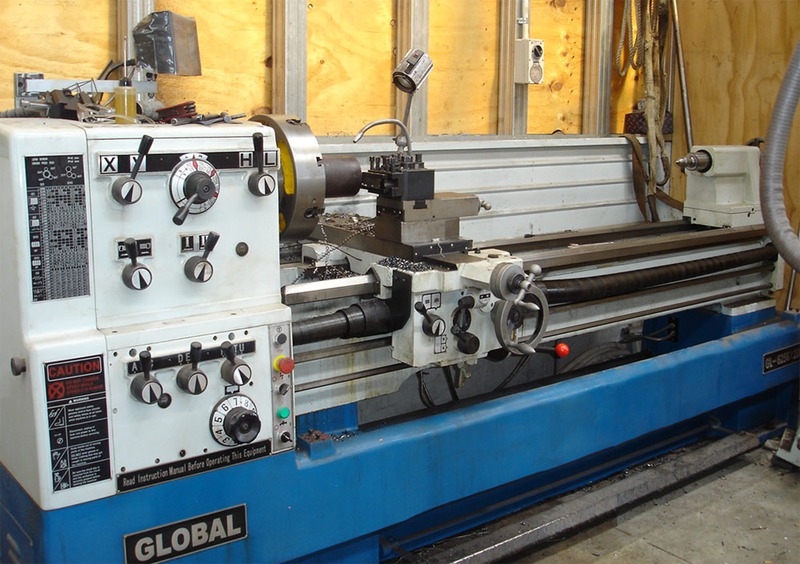 Doosan Puma GT 2600 CNC
Box guideways are applied to all axes to prevent vibration, secure dynamic rigidity, and ensure powerful and precise machining. The Puma GT2600 has a chuck size of 10"and a bed length of 650mm.
Puma GT Series forms the largest machining area in its class to yield the maximum productivity with the minimum costs. The Puma GT2600 has a Max. turning Diameter of 460mm and a Max. Turning length of 1078mm.
Low-inertia spindle saves acceleration/deceleration time while improving productivity, and produces powerful cutting with a high power motor. Spindle speed 3500r/min.
High-rigidity tailstock is mounted to stably support thin and long workpieces. Tailstock travel 380mm.
Multi-functional cutting performance including end milling, face milling, drilling. Tapping, etc. Offers better machining performance while minimizing work setting.
This Machine also has a live tooling function.
The Puma GT 2600 has a user-friendly OP Panel. The new operation panel design enhances operating convenience by effectively positioning common buttons and uses a qwerty style keyboard for easy and fast operation.
---